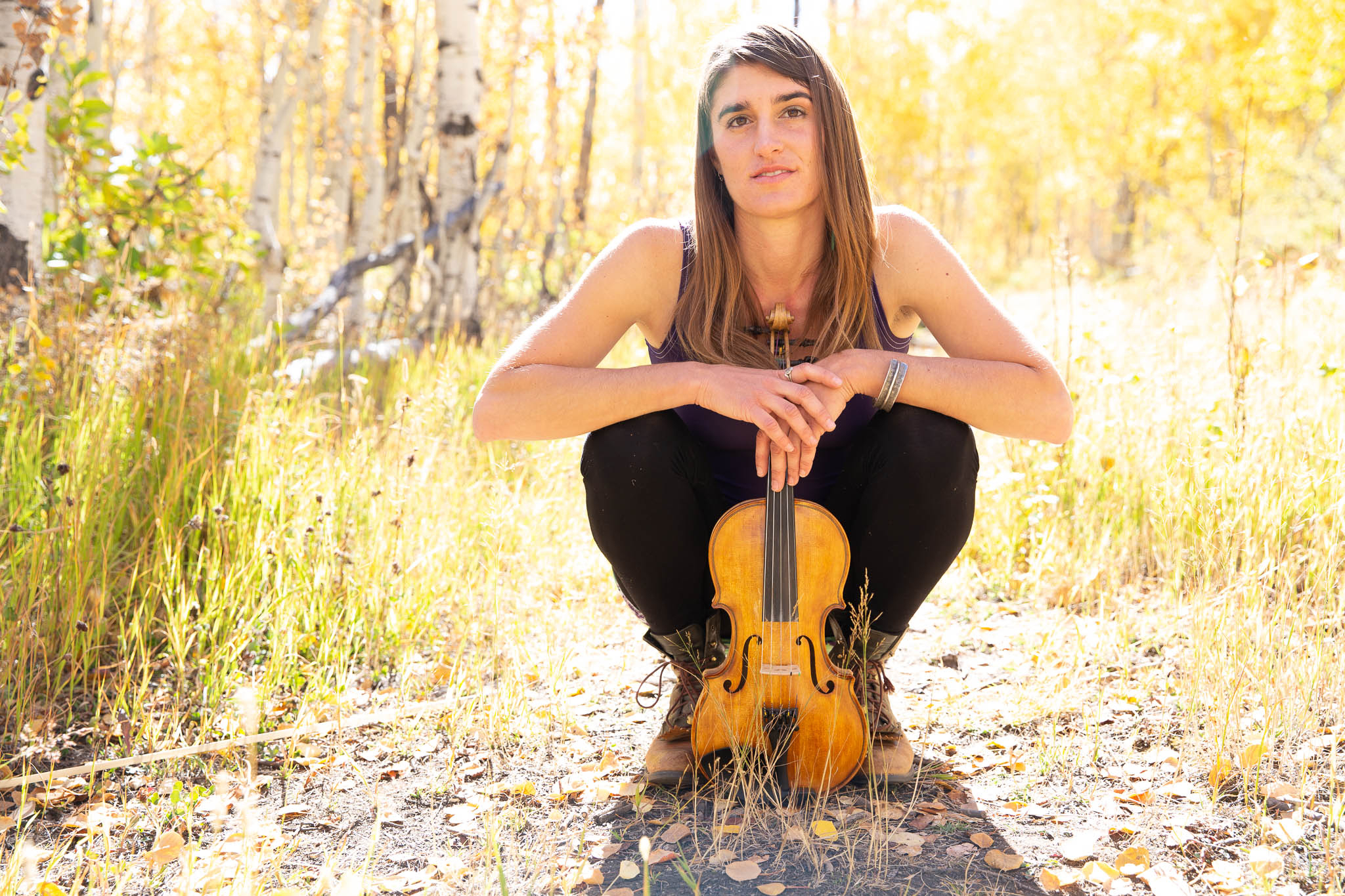 Colorado fiddler, singer and song-writer Lizzy Plotkin has synthesized a lifetime of music and experience into her self-produced debut solo album, We Will Sing. Lizzy's soulful, expressive singing and graceful fiddling tie it all together, and a band of distinguished Colorado roots musicians bring the songs to life. Her lyrics mine her life experiences for insight and humility, with vivid impressions of the natural world as their backdrop. Driven by collaboration and mindful exploration, Lizzy Plotkin makes music that heals and inspires. Spiritual yet grounded, We Will Sing draws from the full spectrum of American roots music styles to create an organic and uplifting meditation on the human experience.
"Just Over the Ridge" EP with Natalie Spears Released January 15, 2021
Reached #7 on Billboard Bluegrass Charts Jan 2021 and #1 on Folk Alliance International's Folk DJ Chart for Feb 2021
"Hearty, warm music with a firmly rooted pulse that reflects the artistic wisdom of both players" (Laurel Premo)
Want to stream Lizzy 's Music?
Want to buy Lizzy's Music?
ThinkPeople podcast interview: "Music at the Root of Things"