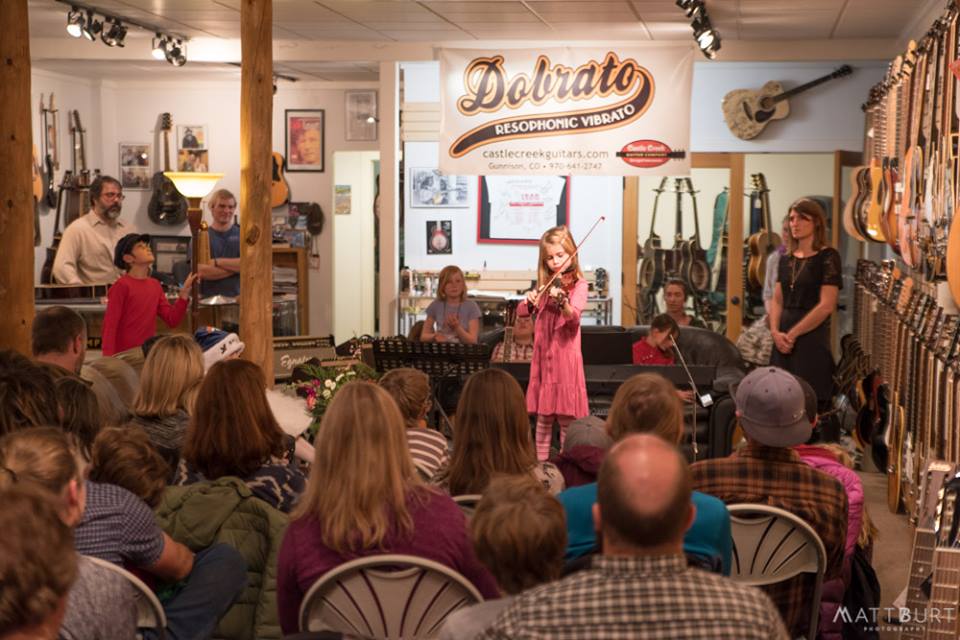 Lizzy offers private and group violin lessons, which are rooted in ear-based music training with the foundations of both classical/Suzuki and the living history of American fiddle traditions. Other areas of study include music theory, site-reading, improvisation, tone improvement, blues licks, performance, and jamming techniques.
Currently residing in Almont, CO Lizzy teaches locally to violin/fiddle, guitar, mandolin and songwriting students in Crested Butte, Gunnison, and Almont. Right now, there is a waitlist for new beginner, intermediate and advanced students of music.
Lizzy has a deep love for the art of play. After developing the foundations for proper technique, she encourages her students to have fun and let loose while playing music. Often, Lizzy will teach singing, body percussion, meditation, writing exercises and dance along with the instrument techniques to help her students become more relaxed and confident as carriers of rhythm and melody.
Contact Lizzy to Inquire about Lessons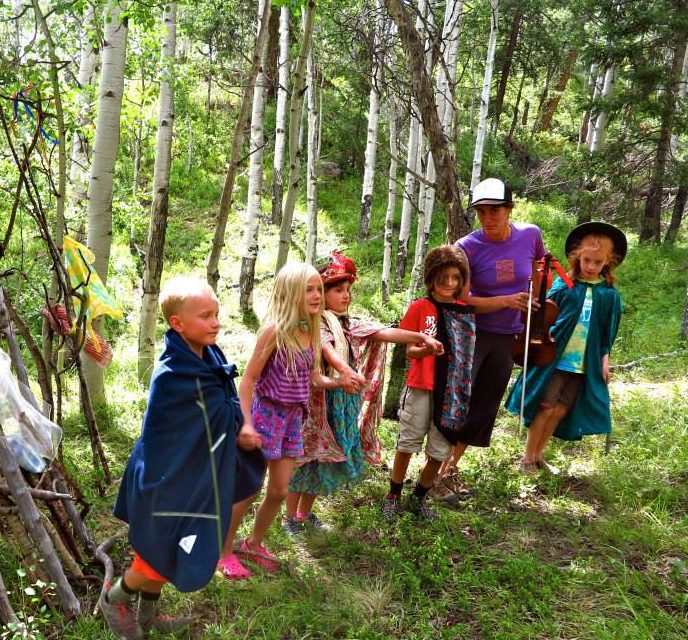 Listen to the Music Camp for Kids
Founded in 2014, Listen to the Music camp is an exploratory camp for children ages 7 and up in the Gunnison Valley that teaches nature awareness, listening, music composition, critical thinking, and the basic tenants of environmental stewardship.
Through music, art, play, hiking, journaling, scavenging, exploring, community building, poetry and jamming, Listen to the Music campers get a chance to connect to themselves, nature, each other and develop techniques for creative expression with the support of Lizzy as their guide and teacher.
Lizzy offers fall, winter and spring informal group lessons to home-school groups, pre-schools, libraries in addition to her camps which are open to the public in the summer. Please be in touch if you are interested in hiring Lizzy for programming.
Jollification Camp
Fiddle camp for adults in the High Rockies
In August 2017, Lizzy Plotkin and Jenny Hill hosted the inaugural Jollification Camp!
2018 was a blast!