From Nashville to the Mountains...an autobiography
I grew up in Nashville, Tennessee, as my mother would say, "Learning music in utero". My father, Stephen Plotkin, who grew up in Pittsburg, PA moved to Nashville to be a professional musician in 1978, after his time at Berklee College of Music during the advent of the jazz strings program. As it goes, Vassar Clements came to Berklee to give a talk and show off his hillbilly jazz skills and told my father, who was teaching there at the time, "Steve, you gotta get out of Boston. Come to Nashville! That's where it's all happening." He took his word and made the move, quickly landing a job touring with the Stella Parton band and making a go of it in the hay-day of Nashville's Country music scene. I still run into people who say they were touched by his musicality and generosity.
Though we can not all live forever in these fleshy bodies, and these days, it seems all the good ones die young, the Spirit of music is eternal. Good music never dies. My father's musical career and family life was cut short at the young age of 40 after battling lung cancer for 5 years. His spirit, and his passion for music are driving forces in my mortal life.
I asked to have violin lessons at age 4, just two years after his passing, and thanks to my mother's support and a clear passion, I have not put down the instrument since. I studied the Suzuki Method for 11 years under the wonderful instruction of Nashville Symphony's violinist, founder of the Suzuki Center of Nashville and current faculty at W.O. Smith Community School, Mrs. Deidre F. Bacco. After which, I received orchestral instruction at Hume Fogg Academic High School from Sally McFadden.
My college years in Ann Arbor, MI were spent studying Environmental Psychology and Environmental Education where I developed a strong philosophy and skill set to teach science and facilitate meaningful experiences in nature, in efforts to grow the next generation of environmental stewards . I found my way from Ann Arbor to Crested Butte, CO in 2010, working for the Rocky Mountain Biological Laboratory. While not teaching science, I discovered the small but mighty mountain bluegrass jam scene of the Western slope.
My love for music only grew stronger as I learned the joys of fiddling and singing in harmony in jam circles. I was lucky enough to meet Katherine Taylor and Jenny Hill in just this way, here in the Gunnison Valley, where we founded Free the Honey - an acoustic roots trio. We toured the American Southeast and Mountain West for 3 years, recorded three records and had a hell of a good time sharing our music with a joyous listening community.
My curiosity into the spaces when music and nature collide lead me to study with master musicians Victor Wooten and Bob Hemenger at Wooten Woods in Only, TN in 2013. At the Spirit of Music camp the Wooten family and teachers help musicians explore the creative mind, learn meditation techniques and nature awareness practices that open new doors of insight into the meaning and act of making music.
My years of living in the Gunnison Valley of Colorado have taught me a lot about the nature of change. At 8000 ft. above sea level, the seasons' change is impossible to ignore. Vibrant summers turn to fall and fall to winter, winter to spring, and all along, the human experience is full of ups and downs, subject to weather, loss, beauty and an ever-present magnificence of nature. I continue to learn and am grateful to call the Gunnison Valley my home.
I've met such wonderful people and have an amazing community of support, here in the mountains. My proximity to nature, facilitates an easy flow into the creative process. I practice deep listening, which translates into my place-based songwriting. I have also created educational opportunities for youth and adults to learn fiddle and violin, develop their own practices of deep listening and hope to help others hear the songs that come through us.
Thanks to a successful Kickstarter campaign, my debut solo album WE WILL SING was released March 2019, and I'm so happy with how it turned out. It is a collection of place-based songs and a perfect introduction to my musical point of view.
Threads of my father's fervor for jazz still buzz through my system, as well as a new-found love for old-time fiddle music. I am drawn to study and play many different genres of music and collaborate with musicians who seek the groove with competency and creativity. Please, explore my website to see what projects I am currently working on and the music I have made in the past.
Natalie Spears and I released our first studio EP as a duet on January 15, 2021. It premiered at #7 on the Billboard Bluegrass Album Charts the week on Jan. 23, 2021. We are so pleased to be sharing new music at this time. Visit www.lizzyandnatalie.com for more info. And join my email list to stay up to date on shows and new projects as they emerge.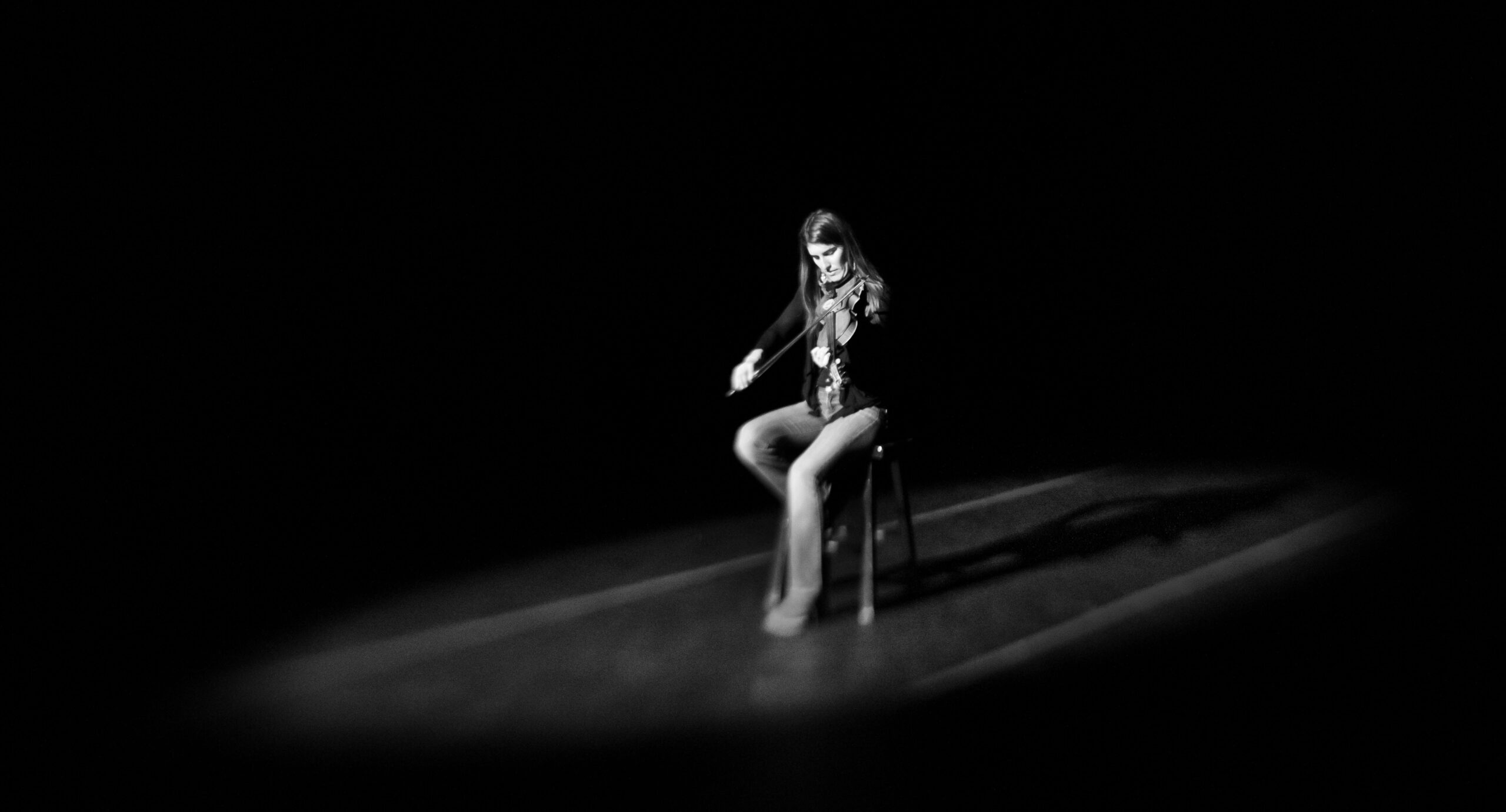 Past Shows include:
Red Rocks Ampitheater with The Polish Ambassador
Music City Roots
John Harford Memorial Festival
Meadowgrass Music Festival
Salida Steamplant opening for John Fullbright
Jammin at Hippie Jacks
The Jalopy Theatre
Crested Butte Center for the Arts
Short Bio for press release
Lizzy Plotkin's place-based songwriting and fiddling is as exuberant as is it graceful. With reverence for the natural world and a humble, yet wise human perspective, Lizzy shares with listeners her joy and connection through original story, melody and voice.
The sounds of Appalachian fiddles and banjos enliven Lizzy's music, while she is equally drawn to the groove of old-jazz, blues and swing. Seamlessly combining a rich heritage of musical influence, she has sewn a folk fabric of her own. In 2012, Lizzy co-founded Colorado folk trio Free the Honey, released three records, reached #1 on the folk dj charts with their album Fine Bloom and performed nation-wide until 2016.  As a guest instrumentalist, she has performed with a number of electronic, blues, jazz, bluegrass and country outfits such as The Polish Ambassador, Martha Scanlan, Drew Emmit Band, Ragged Mountain Bluegrass, Pure Prairie League, Gypsy Jazz Social Club and Trout Steak Revival . She lives full time in Almont, CO where she is an active community member and music instructor.  Lizzy released her debut solo record We Will Sing on March 8, 2019 and has been performing solo and with "the Virginia Boys" (Matt Lackey and Dwayne Dodson) to promote the release. She also regularly performs for audiences across the county in 2 duo projects; one with multi-instrumentalist and songwriter Natalie Spears and the other, "Big Silly" with old-time fiddler Matt Lackey.
Photo for press
Download my photo
© Lizzy Plotkin 2017 All rights Reserved