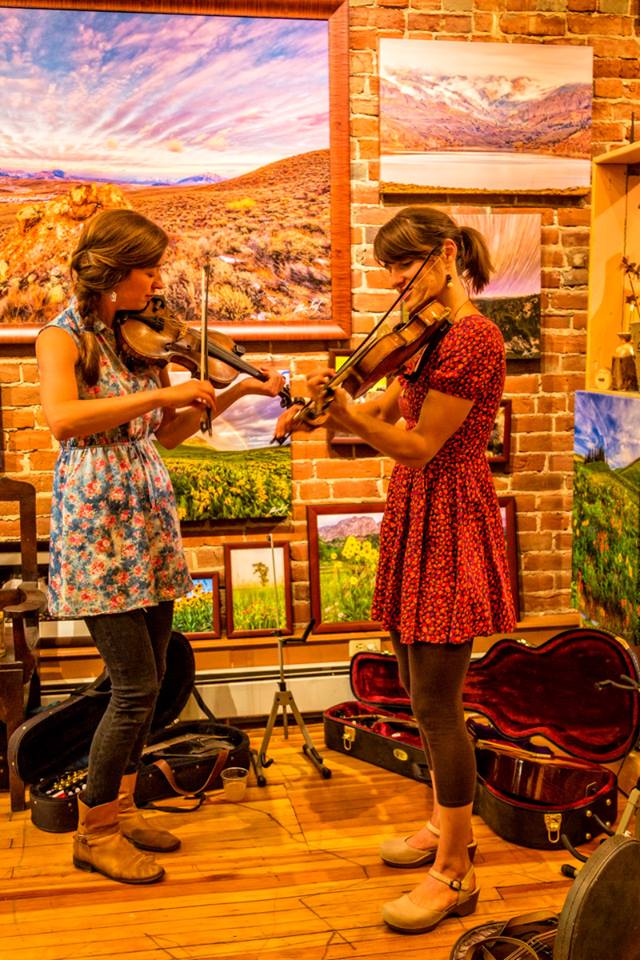 Jollification (n.) the act of making more merry
In 2016, Lizzy and Jenny of Free the Honey got the opportunity to make the secret dream, sun-room jam, side-project into a reality. A project focused on the fiddle and fun! The Jollification Project is a musical endeavor to honor and celebrate traditional and contemporary fiddle music.
Lizzy and Jenny play twin-fiddle in styles ranging from Celtic to Bluegrass to Country to Western Swing to Gershwin and back home to old-time music. They are joined by Sam Pankratz on guitar and Mike Facey on upright bass. Along with the tight fiddle harmonies and the powerful rhythms of the instrumental tunes, the ladies sing a repertoire of old jazz, swing and country songs, with an occasional old-time holler!